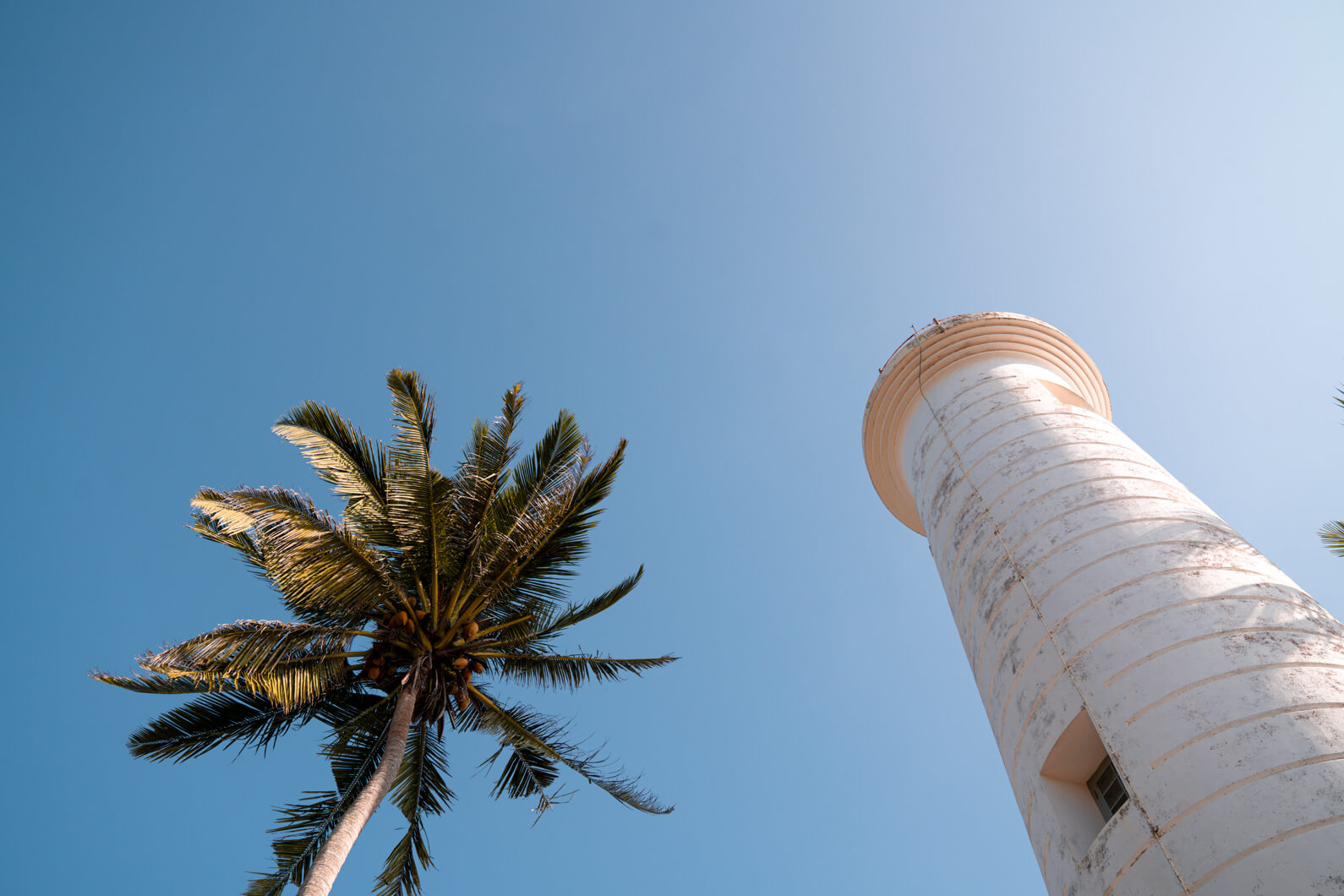 My senses were immediately awakened when we stepped out of the tuk tuk, arriving to Galle from Ahangama. All I'd been told about Galle prior to us arriving here was that it was the nearest town to where we were staying on the Southern beaches and that it was a 20 minute tuktuk down the coast. I had no idea what to expect. We headed through the enchanting Galle Fort walls to find somewhere for a quick coffee before we were due to be picked up for a day experience with a local guide and bookmarked this as where we were coming back to enjoy sunset.
Upon our return return later that evening we took the walk around the fort walls and dove into the mystery. Turns out Galle is an incredibly vibrant cultural hub with a history dating back to the late 16th Century when Galle Fort was first conquered by the Portuguese. Galle was then taken over by the Dutch in the 17th century and for over 200 years it was Sri Lanka's main spice trading port. Yes there are lots of cool spice shops here – the perfect souvenir!
Oblivious to a lot of the details we now know of Galles history, we wandered around, totally charmed and with huge curiosity. We could feel the depths of the history and the richness of the stories that lived here. 
If it's not to wander the maze of streets within the Galle fort, lined with renovated Dutch colonial housing, to wander through the hustle and bustle of the city streets, stalls filled with handcrafted goods or to watch a game of cricket in one of the worlds most beautiful Cricket Stadiums here, let it be to enjoy the sunshine on the Lighthouse Beach or watch the local youths construct a game of cricket with their mates on any patch of grass they can locate.
If you're looking for a travel guide for Galle, the best things to do in Galle, the best places to eat in Galle – you're in the right place! In this Galle Fort travel guide I am going to shaee with you some cool spots to check out, some awesome day trips around the city of Galle and the best things to no miss on your trip to Galle!
Get your notepads at the ready, let's dive into this gorgeous Sri Lankan hotspot!